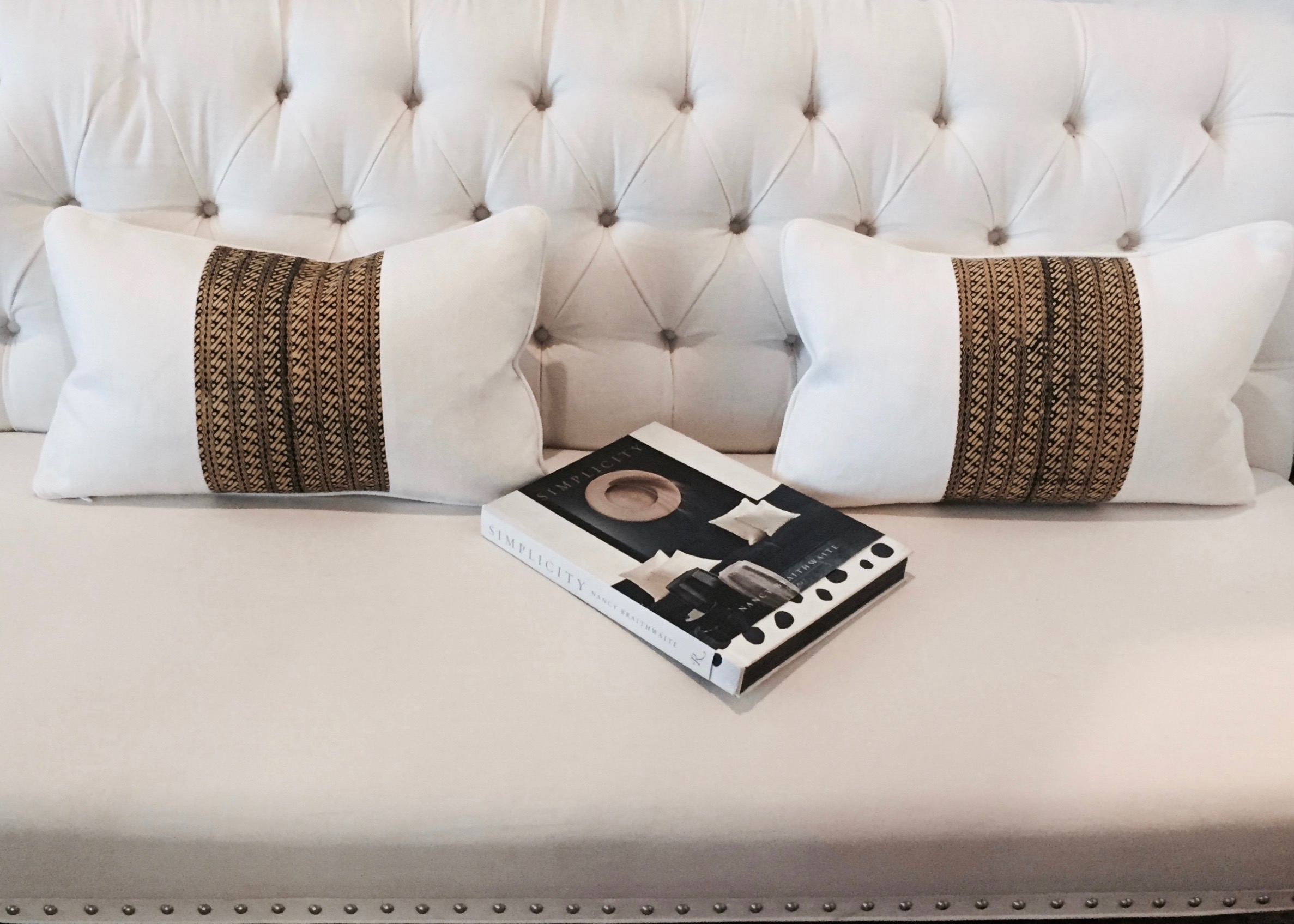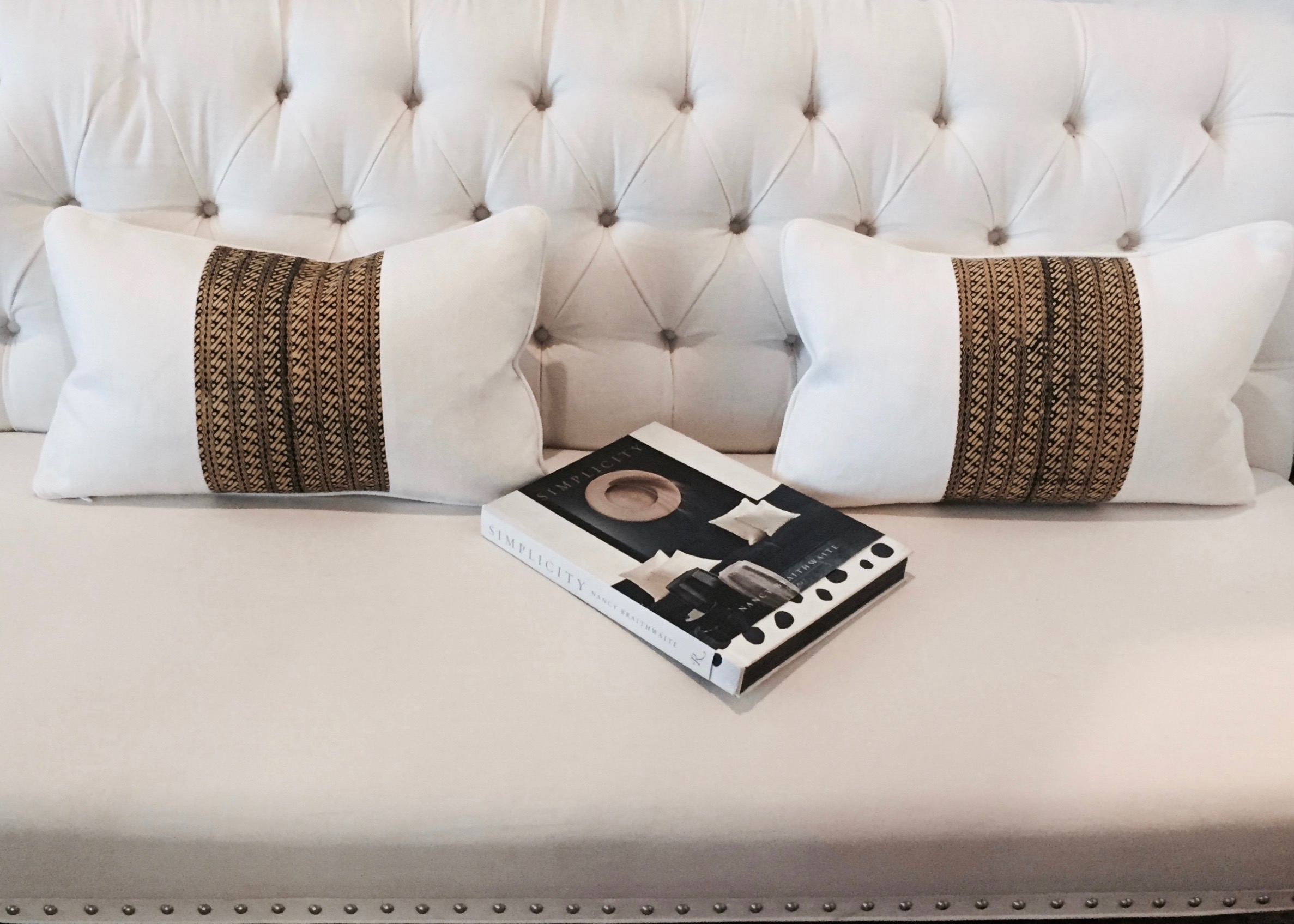 YELLOW BLACK BATIK PILLOWS
Yellow and Black Batik Design with Ivory Twill Linen and Mini Welt.
Sizes:
Lumbar Pillow 21" x 13" with a 7" Vertical Batik Stripe
$240.00
Square Pillow: 24"x 24" with a 8" Vertical Batik Stripe
$320.00
Inserts: 90/10 (Feathers and Down)
Inserts Included
Invisible Zipper
Custom Sizes Available
Call us to order your Patina pillows.

we have a wide selection of Batiks for custom pillows.

Please check with us for additional sizes and stock availability.